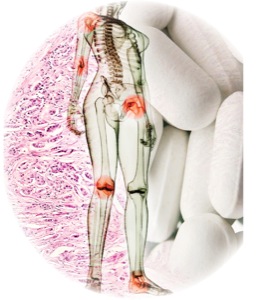 Joint Pain - Vitamin D3
Pain Medicine News recently, October 2012, released a new finding on the use of Vitamin D3 at 30,000 IU per week helps to prevent joint pain in women using Aromatose Inhibitors ( A1). As you read more about this finding in the article you will find the lack of estrogen is also a factor that may allow symptomatic pain. The use of supplemental hormonal estrogen for women may be viewed as a "complementary medicine" for joint pain in conjunction with Vit. D3.
For more on complementary medicine go here. In today's medical climate the usage of complementary, formerly alternative, supplements tends to enhance the efficacy of traditional pharmacological medicines.